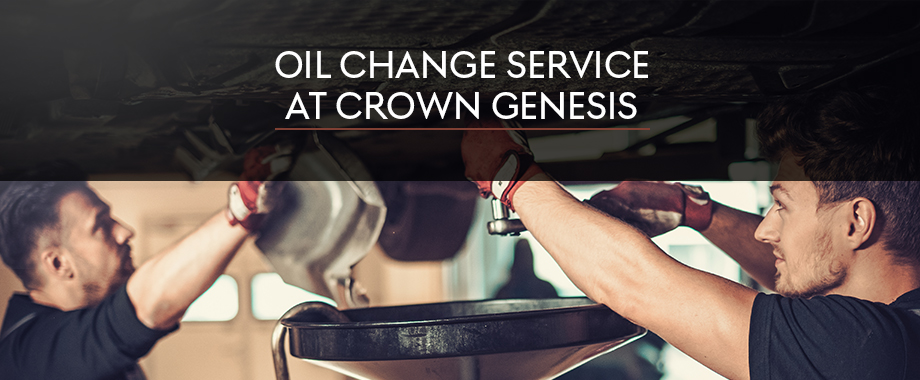 The Benefits Of An Oil Change
One important benefit of an oil change is that it prevents dirt and debris from accumulating inside your engine, something that could damage your engine if allowed to happen. Additionally, changing your oil benefits your Genesis or Hyundai vehicle by allowing it to run at optimal fuel efficiency. An oil change also makes your vehicle's engine run smoother and quieter.
The Experience of Getting Your Oil Change Service At Crown Genesis
Your car's oil should be replaced every 3,000 miles. That's why Crown Genesis makes it easy to do so! You can use our online appointment scheduling system to set up a convenient time for your Genesis or Hyundai vehicle to be serviced. Furthermore, our expert technicians will ask you some questions about your vehicle so they have the complete picture of your vehicle's age and what maintenance problems to look out for in the vehicle.  Once you are there, the qualified technicians will begin your oil change service and give you an estimated time for the service to be completed.
Changing Your Oil Today Has Never Been Easier
Given the many benefits of changing your oil, why wait? Drivers in St. Petersburg, New Port Richey, Clearwater and Tampa, FL can stop by Crown Genesis' service center for an oil change today. Our quick and thorough service, which is performed by our experienced technicians, along with the welcoming mood of our service center is sure to satisfy and impress you. Schedule your appointment today!